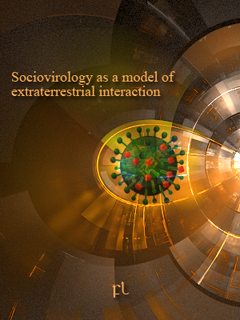 Sociovirology as a model of extraterrestrial interaction
"Sociovirology holds that altruistic cooperative behavior is critically dependent on genetic relatedness and kin selection. Assuming Denebian and Giselian probes cooperate, this would mean they are closely related to each other. However, we are more interested in whether the benefit to others is an adaptation, and not just a byproduct of an otherwise selfish trait. Do Denebians cooperate with us to counter Giselians? Do they both cooperate against us?"
"We work for DENIED researching on sociovirology, that is, analyzing viruses cooperation strategies once two different viruses happen to infect the same subject. Our aim is to discover conflict, cooperation, and communication strategies among viruses. Our research is then applied to define defense strategies against Giselians. Nothing to do with biowarfare, you see. What we do is to treat aliens as viruses and Earth as their target. We create models on how aliens could possibly cooperate and communicate during an invasion in order to refine our defense strategy. That's what we do here."
"We know virus-virus interactions are highly diverse. While some viruses need another helper virus to complete their infection cycle, other viruses are either activated or suppressed by the presence of secondary viral infections. In our research Giselians and Denebians are mathematically modeled as viruses and we simulate how a coinfection of Earth would progress."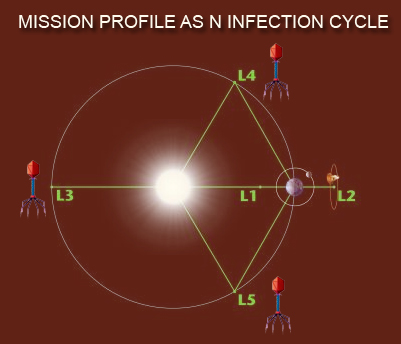 "They can run their infection cycle totally ignoring the other virus, or they can supress the competing virus, but there is a more interesting case: the two viruses can coalesce, that is, they can merge into one new virus with increased lethality. DENIED wondered what would happen if DENIED virus happens to infect a person who is already infected by a virus. Would both viruses coalesce? What conditions need be met for that to happen? This creates new research avenues that SV17q called 'sociovirological warfare', the exploitation of viral coinfection to create new viruses with military value""
"we have to think of strategies that disrupt this cooperativity and clustering of extraterrestrial probes"
"We need to understand virus-virus interactions and its social evolution if we wish to to understand and predict how an alien invasion would proceed in the future. Approaching a Denebian probe as a virus, instead of a simple extraterrestrial probe, makes it possible to understand the logic of these exotic systems. It is not that they are viruses, rather it is that they behave as viruses."
"One may consider object DP-2147 as an individual probe. Yet in some cases, we've seen how an orb can carry multiple copies of itself. We know functionally, these copies are similar to multiple orbs entering the target area. This is a classic air space penetration strategy. Therefore, the definition of a Denebian probe should be set at the level of the single attacking orb."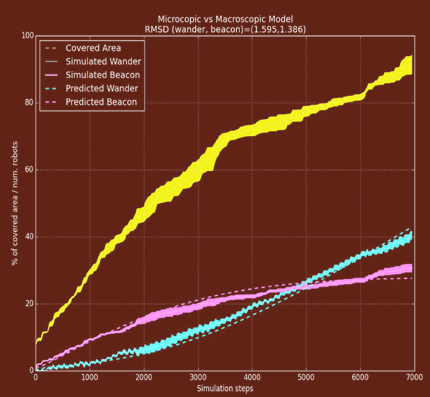 "A sociovirological perspective on intelligent extraterrestrial life-forms can open new research and defense possibilities. Social thinking cast ETIs in a new light and question fundamental assumptions to advance basic defense strategies. Additionally, focusing on ETI-ETI antagonism and alliances, we may be able to uncover new weapons in our own ETI-Earth battle."
https://forgottenlanguages-full.forgott ... el-of.html