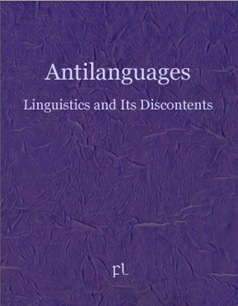 Antilanguages: Linguistics and its Discontents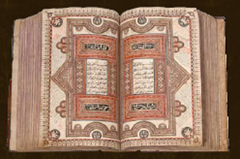 the author of the Speculum gives us a detailed list of suspicious talismanic works of Arabic origin. If we took the author's claim seriously, that he did "not have a perfect memory" regarding this literature, we would be puzzled by the quantity and accuracy of the references. He classifies these works into the abominable and the detestable, on the one hand, whose images derive their power from demonic influences, and the acceptable, on the other, whose images obtain their virtue solely from the celestial figures. Nevertheless, the author declares—rather surprisingly and somewhat inconsistently— that even the truly necromantic works should be preserved, not destroyed, until the time arrives when it will be useful to have them inspected.
The word "tongue" simply means "language", and the expression "unknown tongue" occurs six times in Scripture; all six references are in 1 Corinthians chapter 14. It should be observed that in all six cases the word "unknown" is in italics, which indicates that the word does not appear in the original Greek text. It has been inserted by the translators because they believed that in the context it better conveyed the meaning.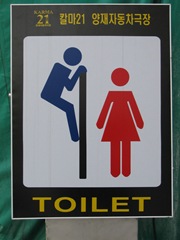 There are, however, two ways in which the word "unknown" has been interpreted. Charismatics interpret it as a language which is unknown to mankind and refer to it as a "heavenly language": the language of angels.
Names connect a person or a place to a specific history, allowing it to be traced backwards and forwards in time. A name is used to discuss its referent and is particularly useful when said referent is removed in either place or time, so that names are a significant tool in establishing historicity. Thus, a lack of a name makes it difficult to confidently communicate the meaning of a person or place; this assumption of stable meaning is exactly what postmodernism desires to call into question.
Perhaps slackers would care more for places if mid-century prosperity had not placed an inordinate value on misguided notions of progress and the new. The land reclaimed from the ocean has been covered with "Faceless blocks of apartments, the miserable foundations of an attempt to build a neighborhood. Asphalt roads threaded through the building complexes, here a parking lot, there a bus terminal. A gasoline station and a large park and a wonderful community center. Everything brand new, everything unnatural"
he argues that communities, particularly nation-states gain their appearance of cohesion through the imaginative work prompted by a shared language, particularly that which is written, published, and disseminated.
The local environment of these migrants is abundantly multilingual. Since Nigerians are a very small minority, their languages are invisible in the public space. The older resident communities – Turks and Moroccans – do publicly display the formal, literate aspects of their multilingualism. We see Arabic and Turkish displayed in shops and on posters announcing cultural or political events. Such public language displays can index the size and the degree of solidification of particular immigrant communities. Thus, Albanian posters have recently begun to appear, indicating the existence of a well-organized and resident Albanian migrant community in Belgium.
I'M SO BORED WITH THE U.S. – AND BEYOND: THEORIZING THE EMERGENCE OF POSTMODERN SLACKERS AND GLOBAL GENERATION X CULTURE
by Ariana Jade Paliobagis, Montana State University, Bozeman, Montana – 2008

A sociolinguistics of globalization by Jan Blommaert – Antwerpen – 2009
https://forgottenlanguages-full.forgott ... d-its.html