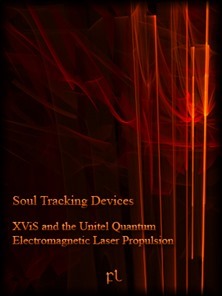 Soul Tracking Devices



XViS and the Unitel Quantum Electromagnetic Laser Propulsion
"The Unitel propulsion concept is based upon Quantum Electromagnetic Laser Propulsion (QELP), which is essentially a laser that is designed to induce macroscopic quantum effects. Unitel proposes to induce quantum fields around the hull of a spacecraft in order to simulate the properties of a single elementary quantum state thus allowing the spacecraft to take advantage of the quantum tunnelling phenomena in order to establish a new form of propulsion. Our proposal was to dispose of the spacecraft and to design and build a space suit based on QELP that would allow a human being to experience the quantum tunnelling phenomena based on the XViS system".
We will be able to produce electromagnetic fields directly from within the body without using an external source. (Unitel, Inc.)
"Though the WKB approximation of quantum mechanics dictates that an object as large as a human being should not be able to tunnel, that same WKB approximation allows an XViS sphere inside which the human mind is confined to quantum travel"
"The sacred principle that makes XViS a reality is that entangled quantum systems do not obey the WKB approximation of the Schrödinger
wave equation. It is by virtue of this principle that we can safely confine
the mind into an XViS sphere"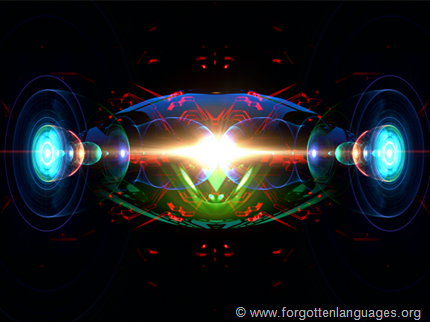 immersive quantum tunneling effect suit
"We need to carefully design the SEE project to make use of the XViS sphere and be able to quantum tunnel in order to traverse the brane, something that requires the cooperation of our space time neighbours from the other side of the brane"
https://forgottenlanguages-full.forgott ... nitel.html