AbsoFuckingLutely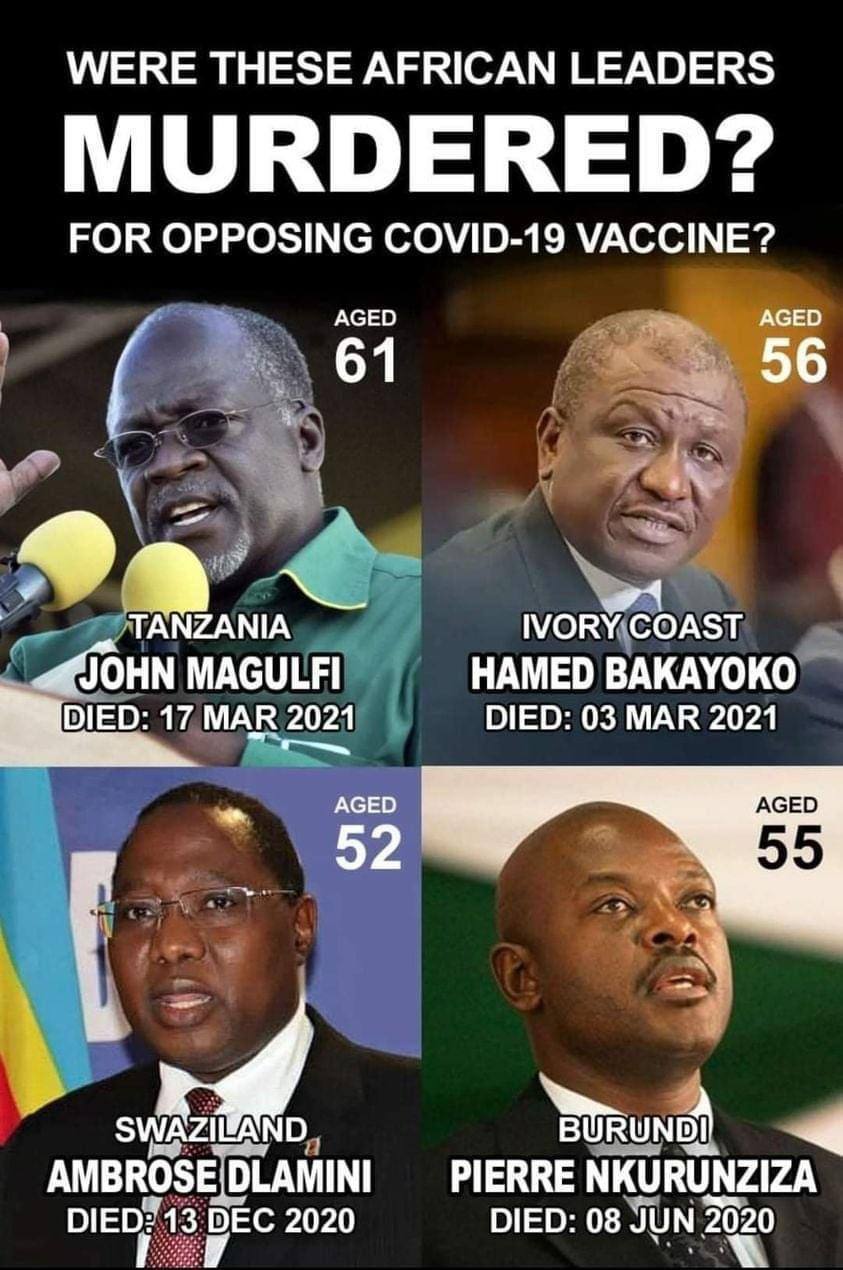 I Love Corona
So have a good time...
Love Angel
https://dai.ly/x3nks2x
Previous thread here:
viewtopic.php?f=23&t=1687
I Love Corona
So have a good time...
Love Angel
https://dai.ly/x3nks2x
Previous thread here:
viewtopic.php?f=23&t=1687
Pedo's, Pedo's, What You Going To Do When We All Come For You All

Victoria Premier Dan Andrews can end the assault speculation now
Cairns News sparked a burgeoning, national narrative about exiled Victorian Premier Dan Andrews after we published the scant details of his accident which led to his hospitalisation allegedly because he fell down the stairs.
A detailed description of his injuries published in the Melbourne Age immediately after his fall raised flags.
Cairns News smelled a rat and asked the opinion of one of its friendly medicos who also noticed an odour saying the injuries were entirely consistent with having been severely kicked while in a prone position, leaving injuries often seen after wild brawls.
We posed the question, 'why would an assailant have kicked Dear Dan half to death'. Then after receiving emails allegedly from Labor insiders, we published details of an alleged sexual assault with Dan being the perpetrator.
Finally here is the answer sent to us allegedly by none other than former Victorian Labor Minister, branch stacker and voting fraudster extraordinaire, Adem Somyurek (left). It came from an encrypted email server.
"OFFICIAL: The person who bashed Daniel Andrews (and good on him for doing so) is Luke Sayers. Luke is a former CEO of Price Waterhouse Coopers. Andrews got beatenup for sexual assault on Luke's daughter's friend while at a high flyers party at the Portsea (Mornington Peninsula Victoria) mansion of Lyndsay Fox. Andrews is currently in hiding in his parent's farm in Mansfield. (Country Victoria).
His wife Kath has left him, his kids dont want to know him. The State and Federal Labor Party will go into meltdown real soon when they are accused at both levels of politics for trying to conceal the truth. They knew about this but didn't want to get rid of the "Favourite Son Of The Left". Here comes an early election when the Governor dissolves both the upper and lower houses of parliament. The Labor Party are now in a position where they cannot govern with the confidence of the state."
The Deputy Premier, James Merlino, says he has regular contact with Andrews, yet no legitimate photograph or footage of Andrews has been published anywhere in Australia since his alleged accident.
If the message from Adem Somyurek is real, then James Merlino (below) is a liar. He would know that Andrews has been hiding out at his parents' Mansfield farm and for what reason.
Do you want to give us a statement James? The Facebook warriors have run this story and sooner or later the controlled, lying Victorian media will have to deal with it and so will you.
News.com.au has its two bobs worth:
"Victorian premier Daniel Andrews has broken his weeks-long silence to Victorians as they endure another week stuck in lockdown.
Mr Andrews, whose last public statement was in April, has been on sick leave as he undergoes rehabilitation from a serious fall down steps which left him with five broken ribs and a compressed vertebra fracture.
On Wednesday night, Mr Andrews said he wanted to "send a message" to Victorians after news the state's "circuit breaker" lockdown has been extended.
The lockdown was originally set to end at 11.59pm on June 3, but now the tough restrictions will remain in place in Melbourne for another seven days."
Labor Opposition Leader Anthony Albanese's strident, stupid attacks on the Prime Minister about who knocked off a staffer in a parliamentary office will fade into insignificance when the Andrews' story emerges in the compliant MSM.
The ALP leads the way in Australia with deviant sexual misconduct and Andrews puts the icing on the cake.
Mr Somyurek has been contacted for more comment.
https://cairnsnews.org/2021/06/07/premi ... ation-now/
I Love Corona
So have a good time...
Love Angel
https://dai.ly/x3nks2x
Previous thread here:
viewtopic.php?f=23&t=1687
I Love Corona
So have a good time...
Love Angel
https://dai.ly/x3nks2x
Previous thread here:
viewtopic.php?f=23&t=1687
Brand New Truck, Steering Assist AI Issues?


I Love Corona
So have a good time...
Love Angel
https://dai.ly/x3nks2x
Previous thread here:
viewtopic.php?f=23&t=1687
Its not a vaccine its a software upgrade dum dum
MANITOBA ROLLS OUT A VACCINE PASSPORT: WANT YOUR FREEDOM? TAKE THE VACCINE
REINER FUELLMICH (JUNE 9, 2021) INTERVIEW - WORLDWIDE LEGAL CASES & WHAT'S COMING THIS FALL & WINTER
Angel is exhausted, burning the candle on both ends and in the middle... More things To Do than time...
I Love Corona
So have a good time...
Love Angel
https://dai.ly/x3nks2x
Previous thread here:
viewtopic.php?f=23&t=1687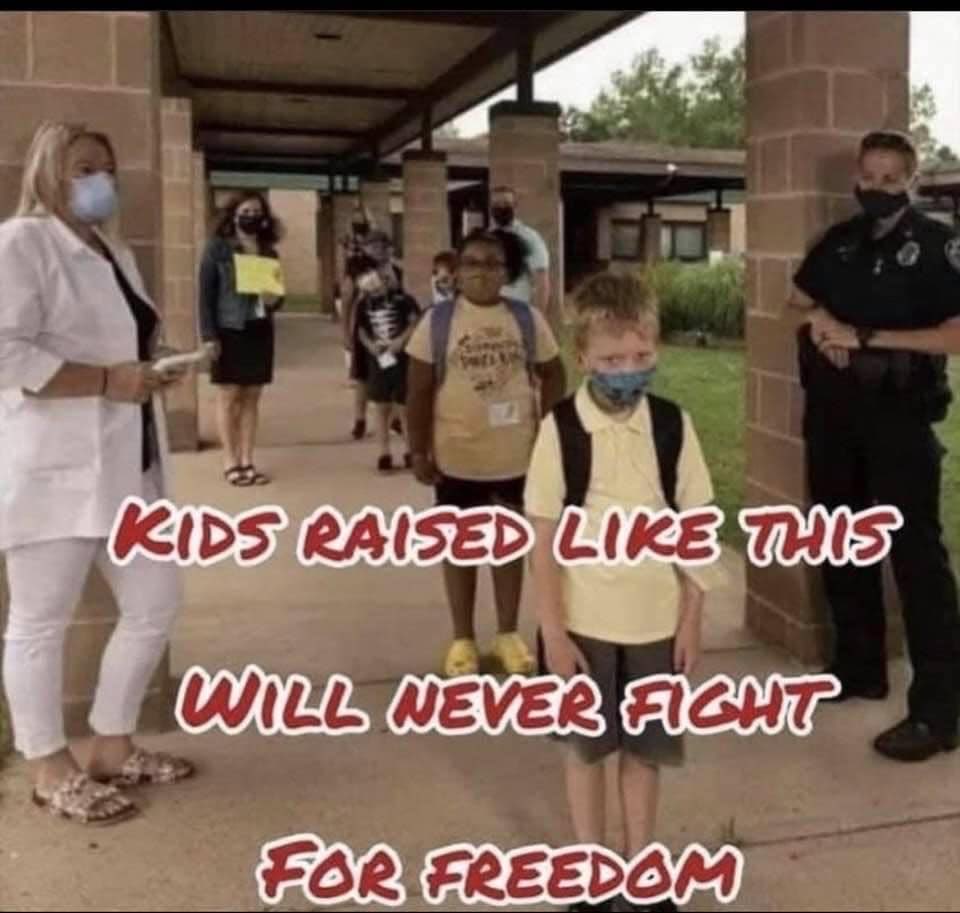 I Love Corona
So have a good time...
Love Angel
https://dai.ly/x3nks2x
Previous thread here:
viewtopic.php?f=23&t=1687
The Canadian Pedo Division is trying to blame ordinary Canadians for their Deathly deeds...





Last edited by
Angel
on Thu Jun 10, 2021 11:18 pm, edited 1 time in total.
I Love Corona
So have a good time...
Love Angel
https://dai.ly/x3nks2x
Previous thread here:
viewtopic.php?f=23&t=1687
Conspiracy Cafe
A PORTRAIT OF MANCHURIAN GREY
Enter stage right. Exit stage left. The summer of rage begins. A Muslim family out for a post lock down stroll is set upon by a deranged killer. The spin wheels in Ottawa are churning up vitriol with reckless abandon. As Winston Churchill was working to form the United Nations after WWII, he famously said, "Never let a good crisis go to waste".
Emperor Justinian I of Kanada knows that all too well. He was so blessed of late with two events cascading him to center stage in the shadow of the coming election that is not supposed to happen.
As fate would have it 215 bodies were unearthed at the site of a residential school in Kamloops, B.C. What a game changer. Gone are any questions of impropriety from past discretions of sleaze or finance. Orwell's memory hole will swallow the last vestige. We gave a crusade on the leaders of the past who dared send First Nations children to school. It could be classified as genocide by the modern definition. It is easy to criticize the dead and an age very, very few could even begin to understand.
We know we are in spin mode because the details were never confirmed by exhumation or forensic analysis. In fact, it is uncertain if there are even any evidence of malfeasance. That doesn't stop the spin machine from spinning its wheels and juicing the story for political gain.
Ground penetrating radar made the discovery of what are purported to be human remains. Grind your teeth, get angry, lynch the past reputations of the dead without evidence or a free and fair trial including Canada's first prime minister and educator Egerton Ryerson whose name graces a Toronto University. They are evil and their memories must be slain by the narrative created by the spin machine which is so bold as not to even have a verifiable fact other than assumption created by the infamous spell of language mind control programming. Orwell's two minutes of hate on steroids 24/7.
Ryerson statue
I stand against the cultural genocide of Big Brother government forcing people into their various strait jackets through the ages since democracy is nothing more than tyranny of the majority and should really be domecracy to imply it is force of numbers over minorities of all descriptions including those not falling for the plandemic.
However, free nations if there truly are any were based on the presumption of innocence and due process. Running for the rope before any evidence is even available had a name in the past. The media are the best at lynching on the front pages, the TV's and radio, but then Marshall McLuhan rightly termed them Satan the prince of the air in the bible.
The school was used as a residential school in 1893. It was the Canadian government that provided the funding. In 1910 the principle complained he didn't have enough money to feed the children. Mr Trudeau leaves out details like that blaming the Catholic church. There was a terrible fire in 1924 forcing students to flee in their night clothes. The Canadian government took it over in 1969. It was closed in 1978.
Calvin Coolidge, Jr. Even by 1940 there was only enough penicillin in the U.S. to treat ten patients.
We must remember there wasn't much to Canada in those early days. My grandfather arrived to a country with six million people. Phones as we know them were rare. Police cars had no radios. Although the BC Police were the first to get one. Many patrols were done on horseback. It was the era of disease we commonly treat with antibiotics today at least until the plandemic. TB was a major killer. Streptococcus and staphylococcus and tetinus were ruthless killers. President Coolidge's son died of Staphylococcus aureus after gaining a small wound from playing tennis without socks. Jack Lincoln, grandson of Abraham Lincoln, died in 1890 from it too. Our society has antibiotics and refuses to use them for our disease item today. That generation did not, and we damn them. It is reprehensible.
If in fact there really are 215 bodies buried there, should you be surprised? There wasn't enough money provided to eat yet funeral services would be something to expect. Life was very different then. Our funeral industry was in its infancy to say the least. People died back then from things we take for granted today. There were no trauma surgeries like today, no 911, no ambulance services as we know them. Yet we spew hatred. Many remote places in Kanada might be akin to the moon.
However, Herr Trudeau is making hay on the spin to whip the masses into fever pitch as a national messiah to save the alleged dead from harm while the living are still deprived of clean water and safe living environments. He has more blood on his hands than MacDonald or Ryerson. He just has the spin machine. Damn them, the dead, and extol them who do it today in the era of all the technology.
Emperor Justinian received another gift for the PR jihad. There was a heinous crime in London, Ontario where a 20 year old man is alleged to have run down a Muslim family of five out for a pleasant stroll. The Prime Minister has sharpened his swords to protect us from the villainous culprits the political right. You see the enemy before us. It is free speech. If every thought and deed were controlled by the liberal politburo, this never would have happened. It is on line hate that did this. Of course, what Justinian hates is not hate but love big brotherly love that can choke the life from his enemies. That is the paradox of tolerance by the way. Big words and ideas not understood by the small minded. They are so tolerant they will kill you for not agreeing with you or perhaps confine you to a residential COVID detention center for quarantine at your expense. The hypocrisy smells more foul than the water at the various First Nations. Qui, qui mon ami, the fools enjoy the chemin de fer.
A still from a video showing Gabriel Wortman in the Brink's yard on March 30, 2020 claiming his $475,000 payoff
Trudeau vows he will dismantle on line hate groups even though the suspect, Nathaniel Veltman, didn't belong to one. He was a loner video game addict. Trudeau knows not to let a good crisis go to waste. He is hardly a Churchill, but that is how they drive the ship of state straight to the shoals. Our ignorance of the game lets them. The Elizabethan was rife with such tactics. I played Elizabeth's intelligence chief, Sir Francis Walsingham, in a film role a few years ago. I know the great game. He planted letters to lead Mary Queen of Scots to treason and death. In the era the great game made Spain and Catholics enemies to loot and plunder on the high seas. Nothing has changed. I speculate. What if Veltman was an agent provocateur like the other Gabriel Wortman who is alleged to have shot up the town of Portapique killing people looking into the missing native women? Even that has gone into the memory hole vortex.
Canada's spook central has joined Emperor Justinian. They are the great deception game. It is an art form.
In April, Canada's intelligence service said the COVID-19 pandemic threatened to increase national security risks.
"The COVID-19 pandemic has exacerbated xenophobic and anti-authority narratives, many of which may directly or indirectly impact national security considerations," the Canadian Security Intelligence Service (CSIS) said it its most recent annual report.
Only xenophobes resist the usurpation of power of the privileged class to genocide the people and seize the world at their request. World global domination is the sport of kings and tyrants. Hardly anyone knows the great game. I do. It's a portrait of Manchurian grey.
Categories: New World Order
https://www.conspiracy-cafe.com/apps/bl ... urian-grey
Now Watch Max come to the same conclusion with different facts... The Awakening Is Real...So is God...

Angel...
PSYCOVIDISM
I Love Corona
So have a good time...
Love Angel
https://dai.ly/x3nks2x
Previous thread here:
viewtopic.php?f=23&t=1687
NOVA SCOTIA SHOOTING SHOCKING REVELATION: KILLER WAS RCMP INFORMANT?? PAID 500K CASH!!!
I Love Corona
So have a good time...
Love Angel
https://dai.ly/x3nks2x
Previous thread here:
viewtopic.php?f=23&t=1687