Reality stranger than fiction


Desperate indeed
Nancy Pelosi sure seems to be a) scared and b) in an awful hurry. I wonder what has her in such a tizzy on this happy Rubicon Day?
Dear Democratic Colleague,
On this Sunday, as we pray that God will continue to Bless America, I write to inform you of our next actions, which will be made with the great solemnity that this moment requires.
I want to call to your immediate attention the action to be taken tomorrow morning, when Majority Leader Hoyer will request Unanimous Consent to bring up the Raskin resolution. This resolution calls on the Vice President to convene and mobilize the Cabinet to activate the 25th Amendment to declare the President incapable of executing the duties of his office, after which the Vice President would immediately exercise powers as acting President. The text of the resolution can be found here.
If we do not receive Unanimous Consent, this legislation is planned to be brought up on the Floor the following day. We are calling on the Vice President to respond within 24 hours.
Next, we will proceed with bringing impeachment legislation to the Floor.
In protecting our Constitution and our Democracy, we will act with urgency, because this President represents an imminent threat to both. As the days go by, the horror of the ongoing assault on our democracy perpetrated by this President is intensified and so is the immediate need for action.
I look forward to our Caucus call tomorrow. I am grateful to all Members for the suggestions, observations and input that you have been sending. Your views on the 25th Amendment, 14th Amendment Section 3 and impeachment are valued as we continue. I am answering your communications in chronological order and will do so into the night.
Thank you for your patriotism.
Prayerfully,
I wonder to which devil god she is praying? Deus vult....
http://voxday.blogspot.com/2021/01/desp ... 2300810454
This is how you steal an ELECTION, this is how you steal the WORLD
Pay Attention Red folder held up by Trump
Twenty-Fifth Amendment Removal is a Bluff
by Brett Stevens on January 9, 2021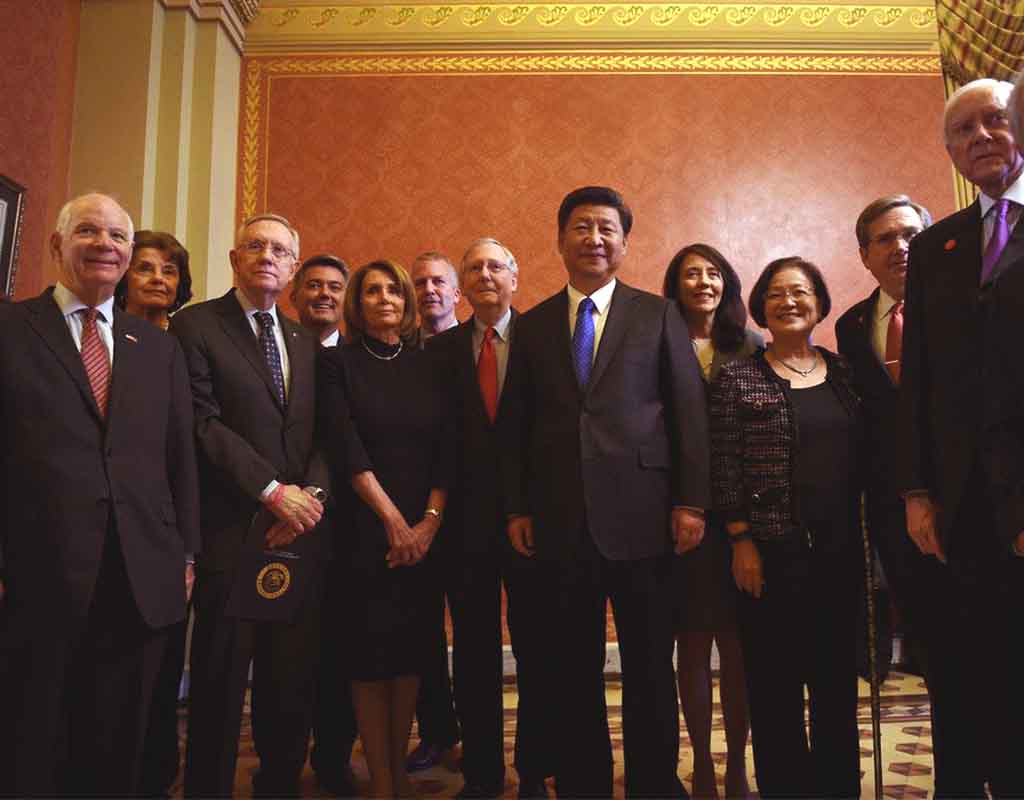 It helps to know when your enemies are bluffing. The usual neurotics on the Hill are making noises about a Twenty-Fifth Amendment replacement for Trump if they cannot get their second impeachment to happen during the next two weeks. In both cases, this is bluster designed to make Trump back down.
Consider that Leftists are a relatively common animal: the bully who has learned to hide behind the teacher's skirts. Instead of just walking up to his adversary and punching him in the face, he torments him until he punches, then the bully wails like a victim and uses authority against his adversary.
They fear what Trump will leak, declassify, or sabotage via executive order during the next two weeks, forgetting that he has already ordered just about everything he wants declassified, so he can release it even as a private citizen. Even more, he can order the rest declassified in about ten minutes.
They seem also oblivious to the fact that if they have not caught him leaking during the past five years, they will not catch him now, so he can release any information he wants. They fear he might call a convention of states, perhaps, and they should.
However, right now Trump is the conductor in front of a massive orchestra. He wants the music to get soft, softer until he we are all just about lulled into silence, then he will play the most melancholy of themes, slowly winding it around us until we are in despair, before the triumphant martial theme begins.
He intends to let them reveal themselves. He will make the next two weeks a dirge for America as the voters slowly see that they have given up superpower status, abandoned being a highly respected nation, bailed out on having a thriving economy, and embraced failure and corruption at every level.
He will bring his symphony to a point of intensity that will tear the country apart. In the meantime, we should look at degenerate dipsomaniac Nancy Pelosi and her neurotic fantasies of a Twenty-Fifth Amendment revocation of the Trumpster:
Whenever the Vice President and a majority of either the principal officers of the executive departments or of such other body as Congress may by law provide, transmit to the President pro tempore of the Senate and the Speaker of the House of Representatives their written declaration that the President is unable to discharge the powers and duties of his office, the Vice President shall immediately assume the powers and duties of the office as Acting President.
Thereafter, when the President transmits to the President pro tempore of the Senate and the Speaker of the House of Representatives his written declaration that no inability exists, he shall resume the powers and duties of his office unless the Vice President and a majority of either the principal officers of the executive department or of such other body as Congress may by law provide, transmit within four days to the President pro tempore of the Senate and the Speaker of the House of Representatives their written declaration that the President is unable to discharge the powers and duties of his office. Thereupon Congress shall decide the issue, assembling within forty-eight hours for that purpose if not in session.
Little hairy woman thinks that her best plan is to use the numerical majority of her party to declare Trump "unable to discharge the powers and duties of his office," which is of course ludicrous given his previous record, and to remove him as if it were an impeachment proceeding.
She believes in the Hart-Celler plan and thinks that her party will always have the majority from this day forward, therefore there is no reason to fear turnabout as fair play. However, in doing so, she will massively tip her hand and put to rest any thoughts that the Left stands for fair play or decency.
In my view, she will hold out for impeachment, because that way she can remove Trump not just from this term, but from when he runs again in 2024 on the "Make Elections Fair Again" ticket. Because this is transparent, however, she has only managed to signal that she has something to hide.
Democrats still fear their exposed flank. They know that Trump has something on them, and are probably not sure what, but their behavior over the past twenty-four hours shows that their intent is to make sure that he has no voice, on Twitter or elsewhere, and to drive him out of government.
As usual, Trump reveals people. He is showing us a party not content in victory, but paranoid in its scramble for power, acting guilty, and demonstrating the mental stability of a homeless guy who just found a bag of meth and crack under a case of MD 20/20.
This means that with each passing day, more Americans are believing that Trump and company are censored and attacked because they have a legitimate point, and many are also seeing that life under Democrats will not be good, but the opposite. Discontent rises, to be followed by rage.
http://www.amerika.org/politics/twenty- ... s-a-bluff/
Denis Rancourt, PhD Interview Jan 7/21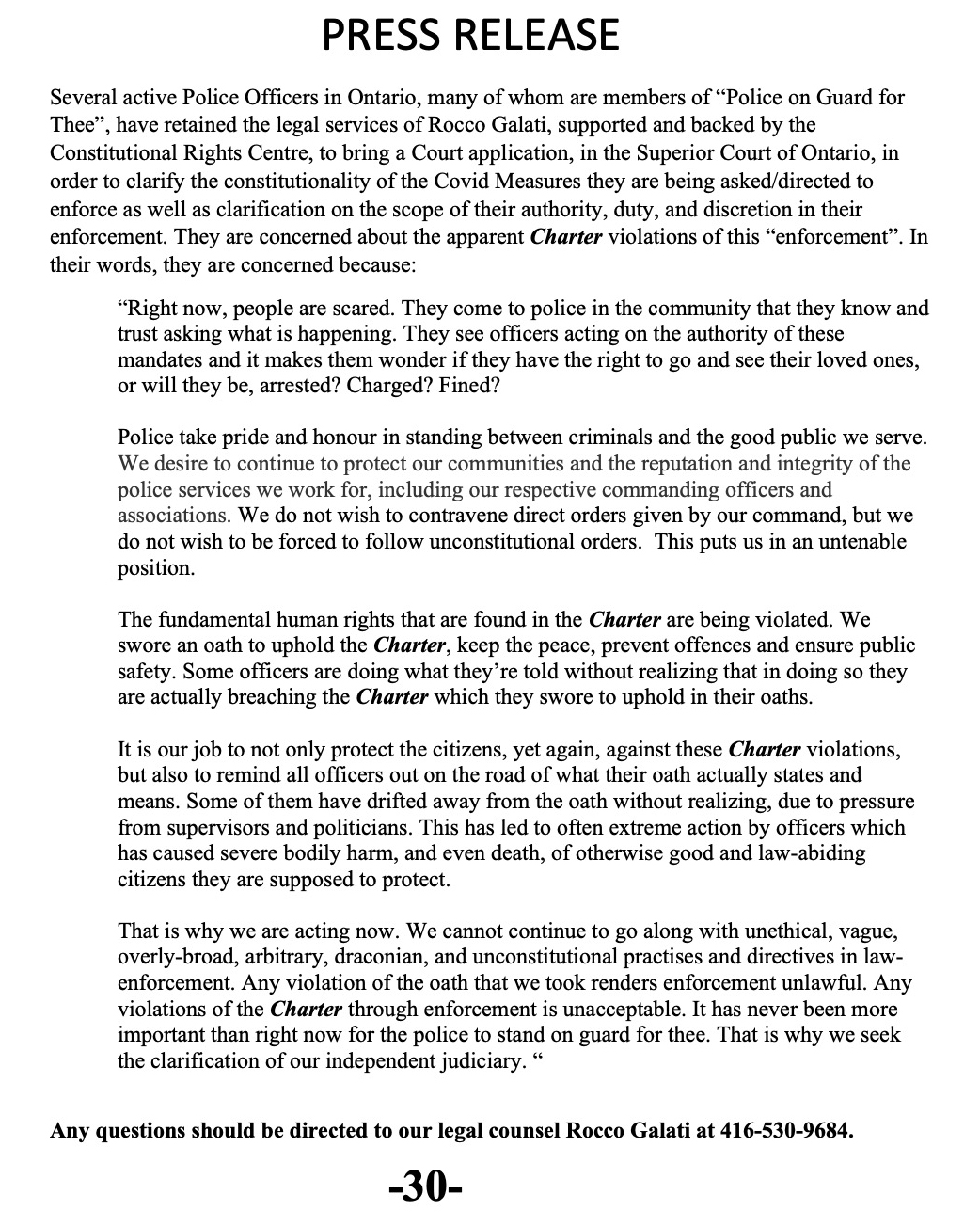 "Police on Guard for Thee" retain Rocco Galati as Legal Counsel
PUBLISHED: JAN 11, 2021 | by the Constitutional Rights Centre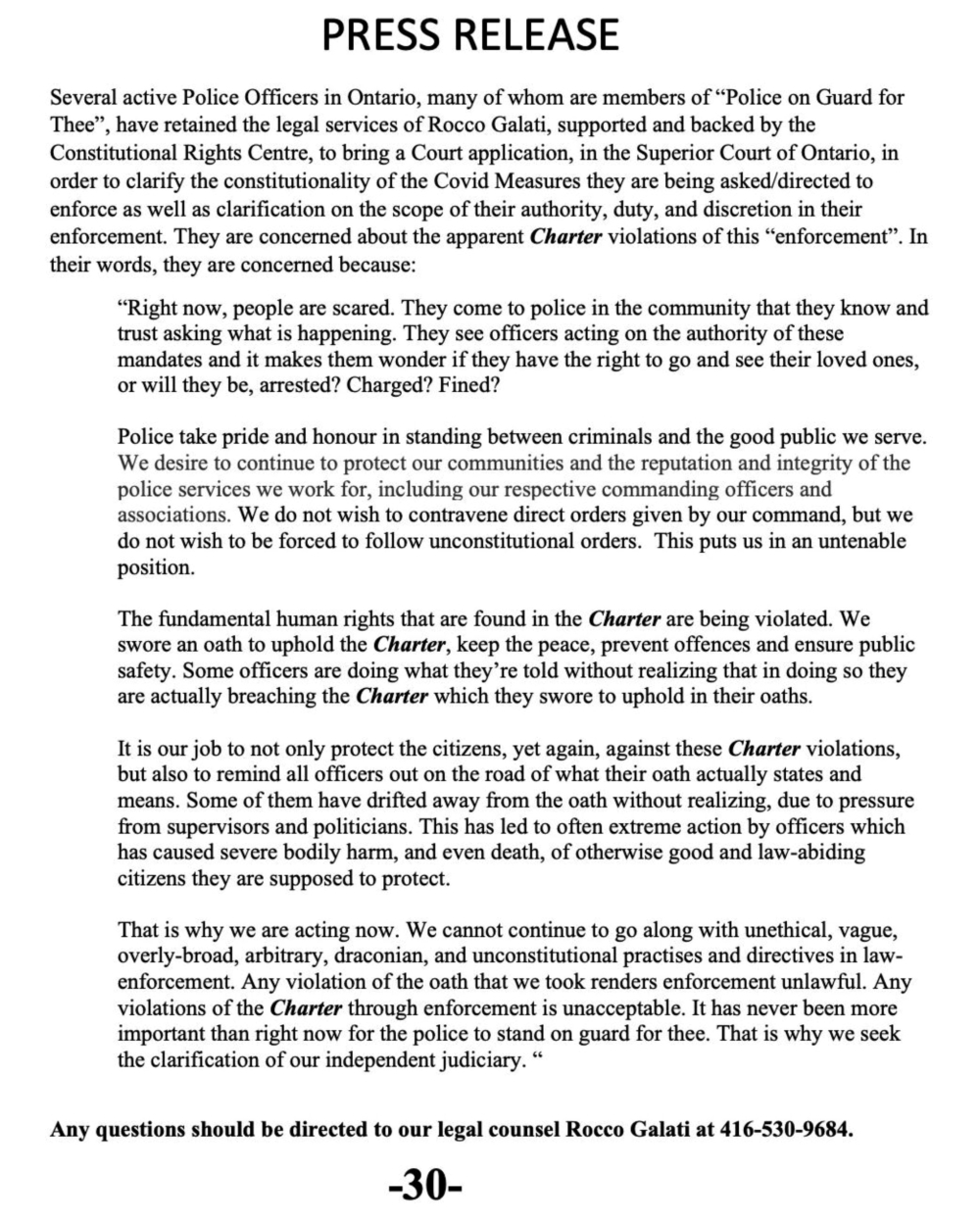 To monitor power outages in the US
https://poweroutage.us/
Curiouser and curiouser
The State Department claims President Trump's term ended today.
Donald J. Trump
PRESIDENT OF THE UNITED STATES
JANUARY 20, 2017 - PRESENT
Donald J. Trump's term ended on 2021-01-11 19:48:42.
Wait and see.... Secretary of State Pompeo is now live and babbling about Uzbekistan and Voice of America, expanding freedom and democracy, and American exceptionalism. He may be leading up to something, but whatever it is, we're clearly not there yet.
UPDATE: President Trump Speaks in Alamo, TX. Scheduled for Jan 12, 2021
UPDATE: Sources tell BuzzFeedNews a "disgruntled staffer" is behind the State Department site's change of Trump and Pence's biographies.
Read the comments
http://voxday.blogspot.com/2021/01/curi ... mment-form

Emergency in Washington DC
It's official. President Trump has declared an emergency exists in Washington DC:
President Donald J. Trump Approves District of Columbia Emergency Declaration
Issued on: January 11, 2021
Today, President Donald J. Trump declared that an emergency exists in the District of Columbia and ordered Federal assistance to supplement the District's response efforts due to the emergency conditions resulting from the 59th Presidential Inauguration from January 11 to January 24, 2021.
The President's action authorizes the Department of Homeland Security, Federal Emergency Management Agency (FEMA), to coordinate all disaster relief efforts which have the purpose of alleviating the hardship and suffering caused by the emergency on the local population, and to provide appropriate assistance for required emergency measures, authorized under Title V of the Stafford Act, to save lives and to protect property and public health and safety, and to lessen or avert the threat of a catastrophe in the District of Columbia.
Specifically, FEMA is authorized to identify, mobilize, and provide at its discretion, equipment and resources necessary to alleviate the impacts of the emergency. Emergency protective measures, limited to direct Federal assistance, will be provided at 100 percent Federal funding.
Now isn't THAT interesting? I don't recall any hurricanes or tornados hitting the District. Perhaps the defeat of the Washington Football Team by the Buccaneers has the restless natives acting out?
https://www.whitehouse.gov/briefings-st ... claration/
http://voxday.blogspot.com/2021/01/emer ... c.html?m=1
"Emergency Declarations
The President can declare an emergency for any occasion or instance when the President determines federal assistance is needed."
https://www.fema.gov/disasters/how-declared
SCIENTISM AND MAGIC WITH DR. E. MICHAEL JONES

Topics
Electoral Congress
Trump
Covid
Too many to mention
SCIENTISM AND MAGIC WITH DR. E. MICHAEL JONES